Invited Indian Teams For PMGC 2021, With the PUBG Mobile Esports season 2021 coming to a conclusion, anticipation for the PUBG Mobile Global Championship 2021 (PMGC 2021) is at an all-time high.
Fans of PUBG Mobile from all over the world are eagerly anticipating the competition between the best teams from across the world for the ultimate crown.
Tencent, the creator of PUBG Mobile, has announced that PMGC 2021 would begin on November 30, 2021, and run through January 20, 2022. The event will be separated into two stages, similar to the last iteration: The League and the Finals. While the League Stage will run until December 24, the PMGC 2021 finals will take place in mid-January 2022. The competition includes 40 teams from all over the world.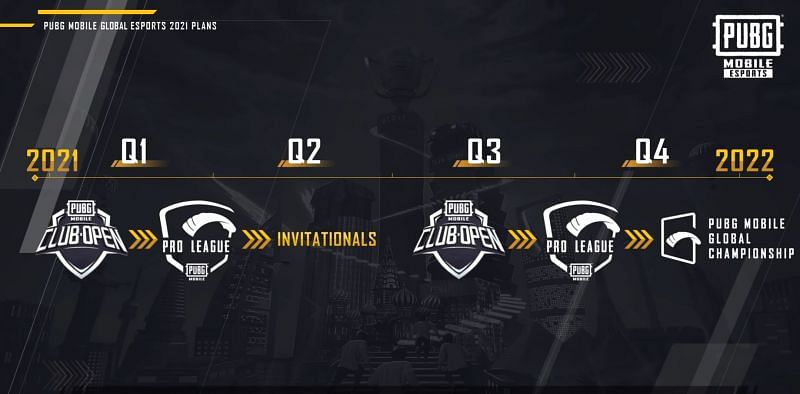 The tournament features a colossal prize pool of $6 million, the greatest in PUBG Mobile Esports history. The qualification process for this year's Global Championship is a little different.
Teams from all across the world will compete in their respective nations' Pro Leagues, with teams are chosen based on the PMGC points system. Teams will be judged on their performance during the two seasons of the PMPL (League Stage and Finals). Through PMGC points, a single club from each of the twelve regions operating their domestic Pro Leagues will qualify for PMGC 2021.
Best Gyroscope Sensitivity Setting For BGMI
Qualified teams for PMGC 2021 so far
1) The Infinity (Thailand PMGC Points)
2) Team Secret (MY/SG PMGC Points)
3) D'Xavier (Vietnam PMGC Points)
4) Galaxy Racer (Arabia PMGC Points)
5) NAVI (CIS PMGC Points)
6) A7 Esports (Brazil PMGC Points)
7) Genesis Dogma (Indonesia PMGC Points)
8) TJB (Invited)
Teams will also be selected from the four PMPL Championships, which will be hosted in Southeast Asia, Europe, the Americas, and South Asia, and the Middle East. This year, there has been a little shift in the championships. The EMEA League has been canceled, and the Middle East and South Asia regions have been combined. The European region's championship has been split up.
Due to COVID-19, Tencent had to postpone the PEC a few weeks ago. Fans have been hoping for more information since then. Tencent, on the other hand, revealed today that the PEC for 2021 has been canceled.
TJB, a Chinese club that had previously been accepted to PEC, has been invited to PMGC 2021 on its own.
Invited Indian Teams For PMGC 2021
Either One of These Indian teams Have a Maximum Probability of Getting an Invitation For Pmgc 2021
Soul
Soul has the Highest Possibility of Getting an invitation to PMGC 2021.
Team SouL new lineup
SouLMaVi – In-game leader/support assaulter
SouLRegaLToS – Entry fragger/filter
SouLScOut – Flanker
SouLVipeR – Support
SouLmorTal – Mentor/support
GodLike
The Esport Team GodLike has also the maximum probability of getting an Invitation to PMGC 2021.
Team GodLike Lineup
Abhijeet "GHATAK" Harishchandra Andhare – Support, Coach
Suraj "Neyoo" Nityanand Majumdar – Entry Fragger, Assaulter
Jonathan "JONATHAN" Jude Amaral – Assaulter
Abhishek "ZGOD" Choudhary – Support
Vivek "ClutchGod" Aabhas Horo – IGL
Orange Rock
The Esport Team Just Missed the Title of the best team in 2020 by becoming runner-up in PMGC 2021. So this team has also the maximum possibility of getting an Invitation to PMGC 2021.
Team Orange Rock Lineup
Note: These are just assumptions according to leaks and internal sources that above mention teams have the maximum possibility of getting Invitation in PMGC 2021.