Teams Qualified For PMGC 2021, Teams who have qualified for the PUBG Mobile Global Championship 2021 so far. The PUBG Mobile Global Championship 2021 concludes the competitive 2021 season of PUBG Mobile.
The victorious teams in the PUBG Mobile Global Championship 2021, the first of its kind in the history of battle royale mobile esports, will share a prize pool of $6 million. The start of PMGC 2021 is set for the end of November. After that, the finals will be held in January 2022.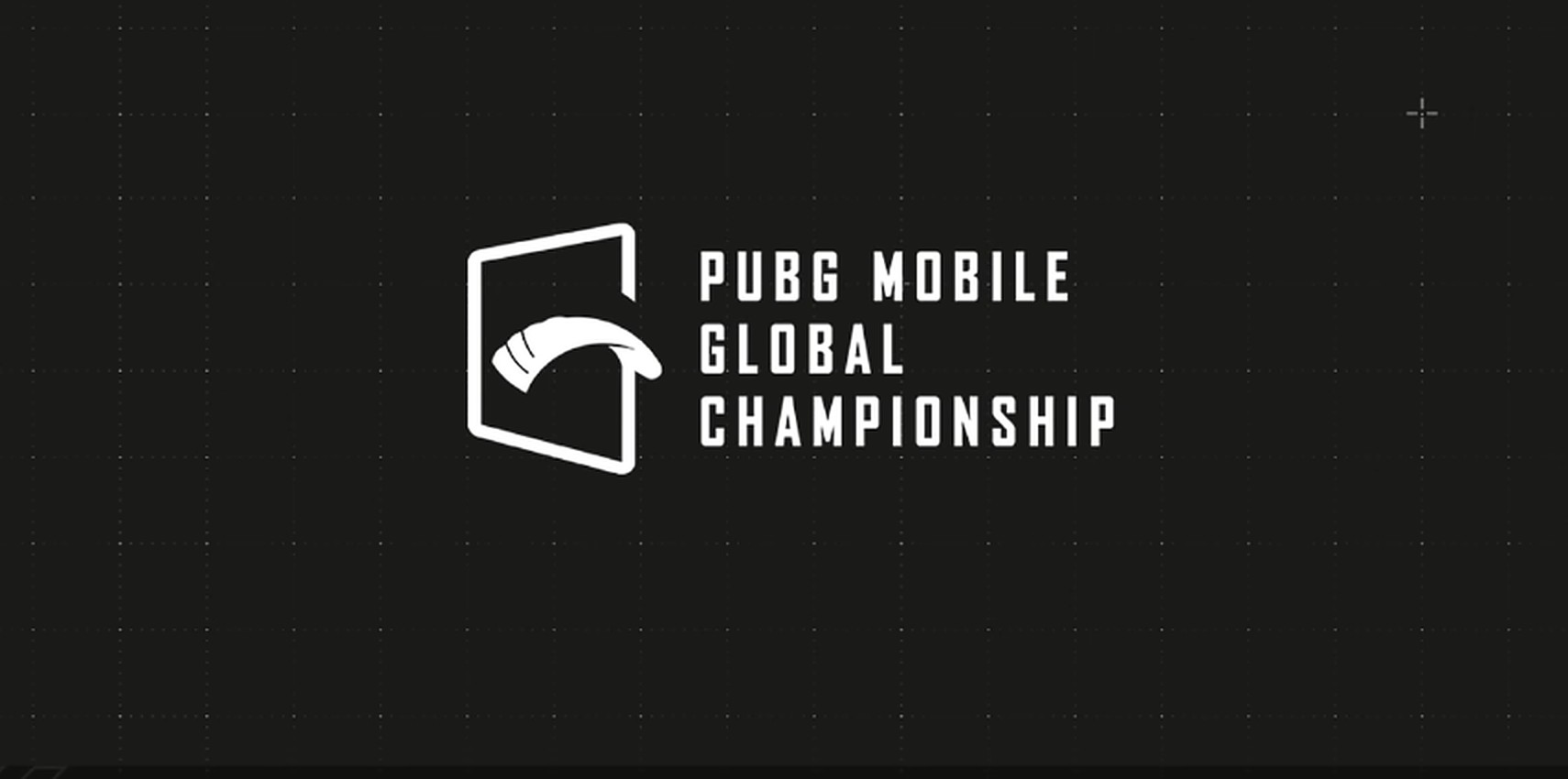 Format and Schedule for the PUBG Mobile Global Championship in 2021:
The PMGC 2021 will take place from November 2021 to January 2022. The following is the format.
*The complete format and schedule are yet to be announced:
Prize Pool for PMGC 2021
The teams will share a total of USD 6,000,000.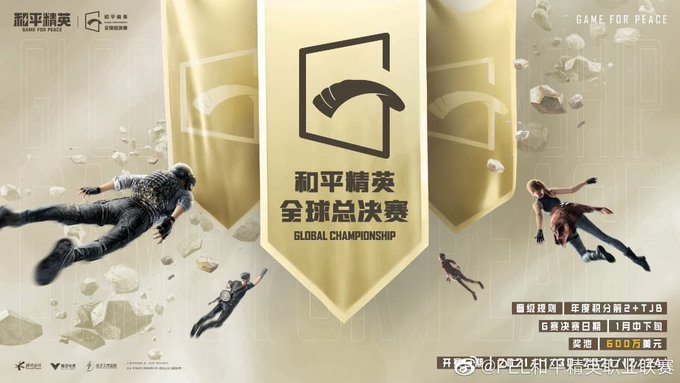 Teams Qualified for PMGC 2021 so far
1) The Infinity (Thailand PMGC Points)
2) Team Secret (MY/SG PMGC Points)
3) D'Xavier (Vietnam PMGC Points)
4) Galaxy Racer (Arabia PMGC Points)
5) NAVI (CIS PMGC Points)
6) A7 Esports (Brazil PMGC Points)
7) Genesis Dogma (Indonesia PMGC Points)
8) TJB (Invited)
9) DRS (South Asia)
Team Qualified for PMGC from Pmpl Mena and South Asia Championship
Rico Infinity Team (R8T)
Stalwart Esports (SWE)
Cryptics (CTX)
Deadeyes Guys (DE)
PMGC Schedule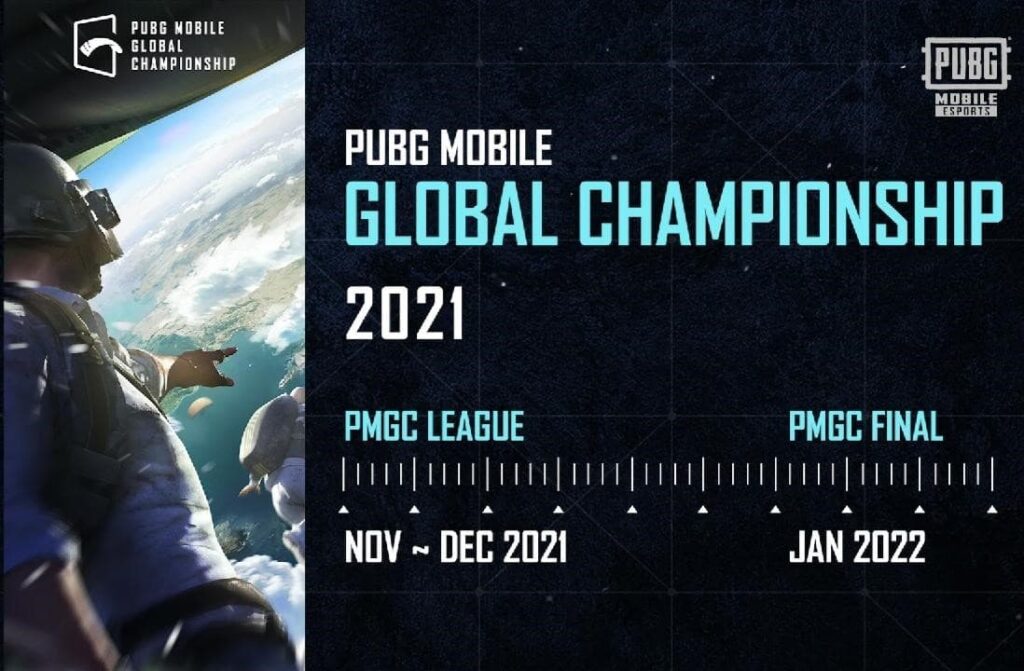 Each Region has 20 clubs in the league.
Each region's top 16 teams advance to their respective League Finals.
Finals of the League:
Each region will include 16 teams.
The Grand Finals are comprised of the top 9 teams from the East and the top 6 teams from the West.
PMGC 2021 League Stage teams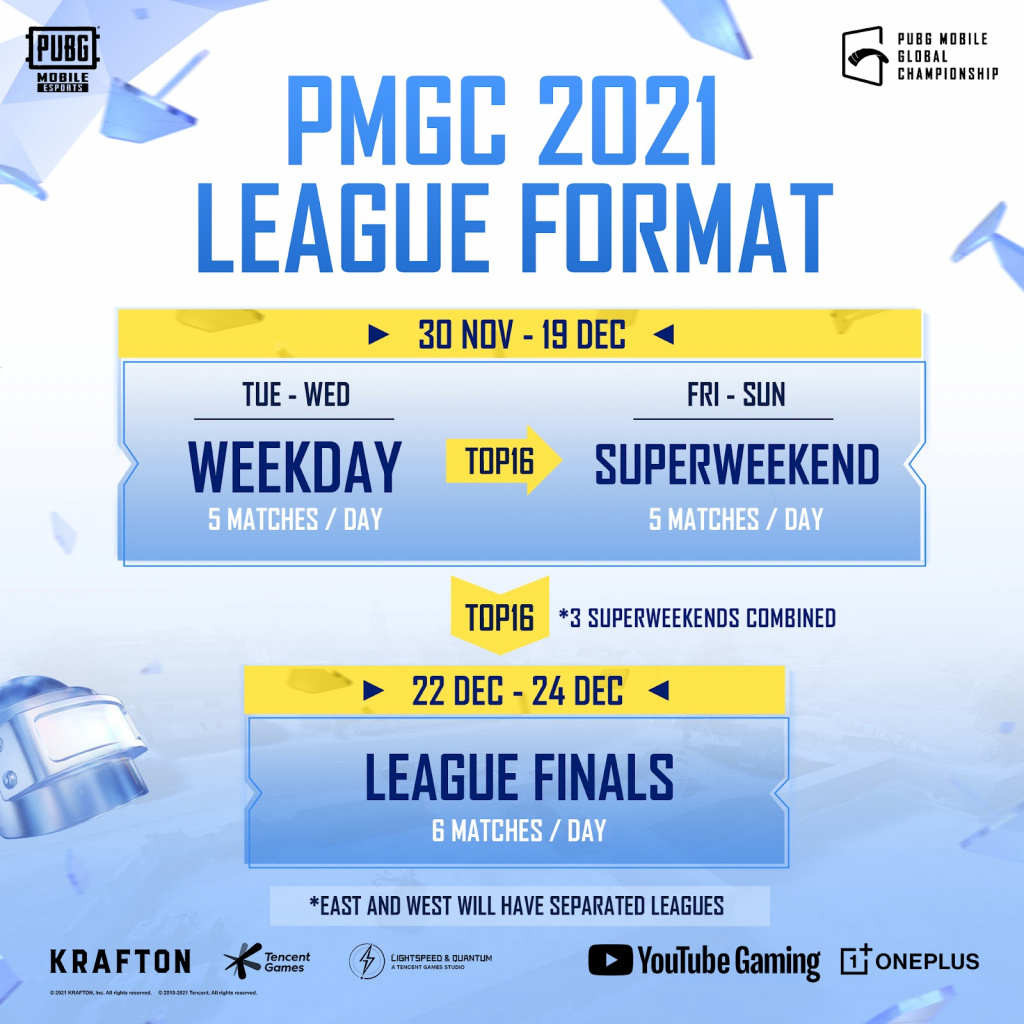 PUBG Mobile Global Championship League – East Teams
FaZe Clan – SEA Championship S4 League
Tong Jia Bao Esports – Peace Elite Championship
Genesis Dogma GIDS – PMPL Indonesia
The Infinity – PMPL Thailand
Team Secret – PMPL MY/SG
D'Xavier – PMPL Vietnam
Nigma Galaxy – PMPL Arabia
DRS GAMING – PMPL South Asia
Hidden – Winners of Pro Series S2
REJECT – Winners of Japan League S1
TBC – SEA Championship S4 Finals x3
TBC – MENA & SA Championship x4
TBC – PEL Points x2
TBC – Winners of Rivals Cup
PUBG Mobile Global Championship League – West Teams
Ghost Gaming – PMPL North America
Furious Gaming – PMPL LATAM
A7 eSports – PMPL Brazil
Natus Vincere – PMPL CIS
Next Rüya Gaming – PMPL Turkey
Unicorn of Love – PMPL Western Europe
TBC – Americas Championship x7
TBC – European Championship x7
PMGC Prizepool
6M USD